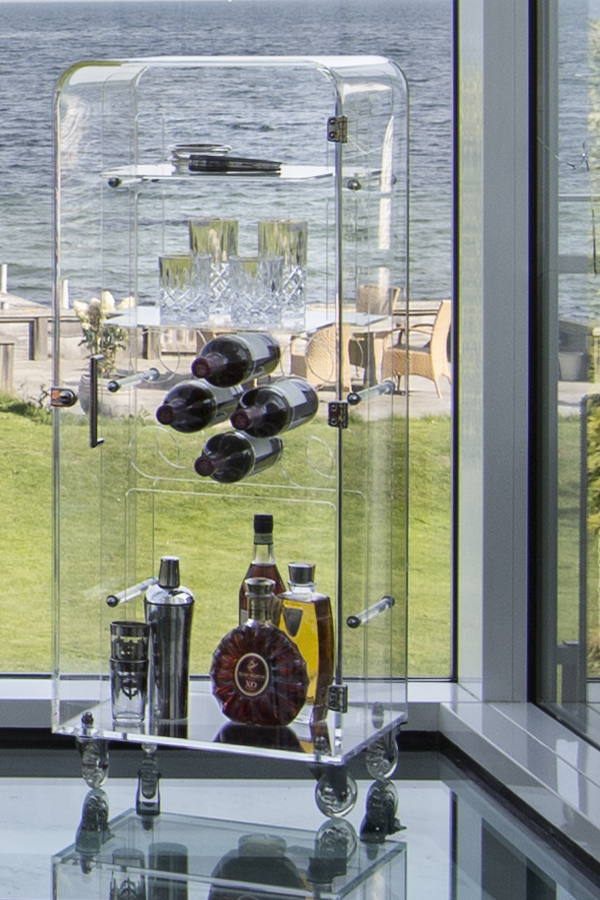 BAR CABINET
The Bar Cabinet is handmade in the image of our classic Wine Cabinet. Following the same ideals, it is handbent in 1 cm thick plate and flame polished making each cabinet unique.
The cabinet is made from perspex and stainless polished steel.
The Bar Cabinet has two shelves at the top with room for glasses, a shaker and other essentials for mixing cocktails. The middle section of the cabinet holds 8 bottles, horizontally, and the bottom holds 10-12 bottles, standing.
Wheels make it easy to move the cabinet.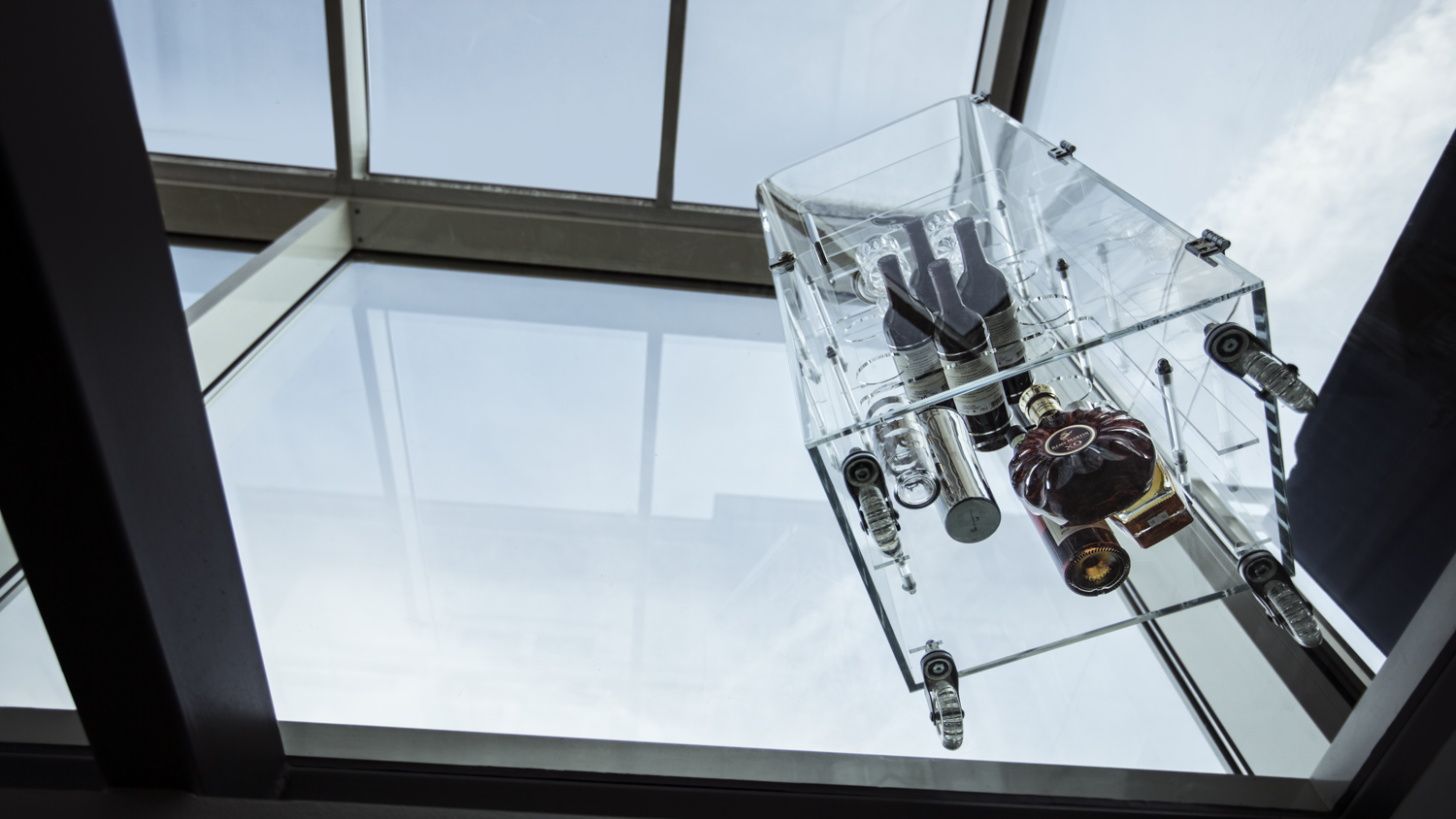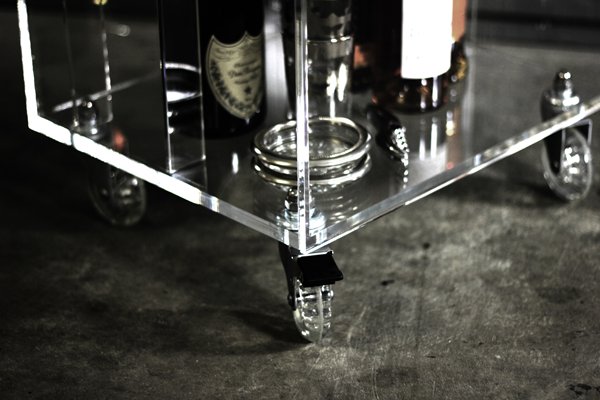 High quality details everywhere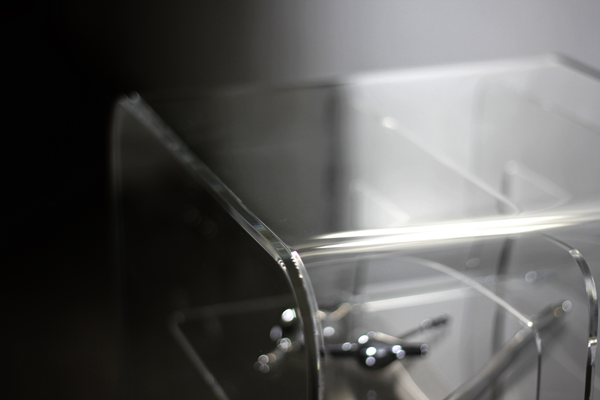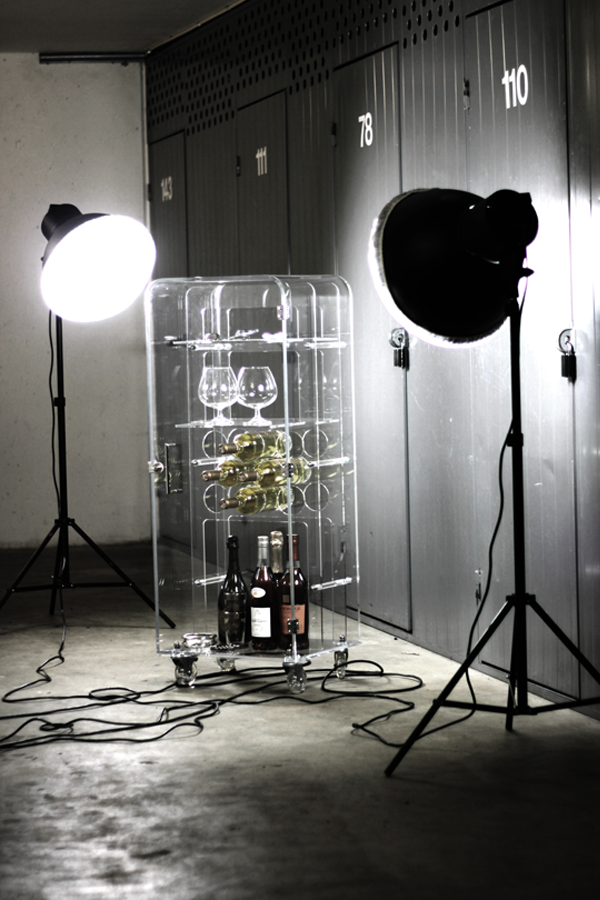 Limited Edition Every cabinet is individually numbered.